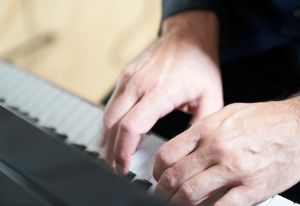 Laurence Hobgood: Solo Piano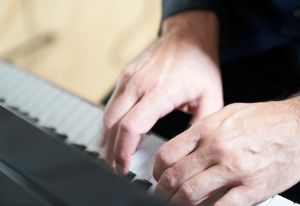 Contemporary virtuoso pianist, collaborator, composer, arranger, producer, educator, Yamaha Artist/Endorser, multiple Grammy® nominee and 2010 Grammy® winner Laurence Hobgood has enjoyed a multi-faceted and dynamic career. Recognized for his dazzling piano technique and his signature style of composing and arranging, he's been transporting audiences both at home and abroad for over thirty years.
Hobgood's 2013 release Christmas (Circumstantial) was chosen by both the New York Times and the Chicago Tribune as one of the top Holiday CDs of the year.  In the New York Times, Nate Chinen wrote: 
For most of this beautifully recorded album, he's alone at the piano, unspooling solemn reveries after the example of his north star, Keith Jarrett. 
And the Chicago Tribune's Howard Reich wrote: 
Can overplayed holiday repertoire be transformed into art? It can when Hobgood is at work, the pianist turning in one of the most appealing recordings of an already distinguished career with 'Christmas.'  
"Piano virtuoso." 
The New York Times 
"Radiant." 
JazzTimes
0:00/3:15

0:00/4:04

0:00/5:05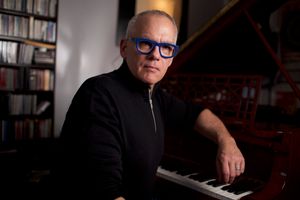 "Glorious
joie de vivre."
The Washington Post
"One of the best pianists of his generation."
Mojo Magazine
"Perpetual inventiveness."
Chicago Tribune