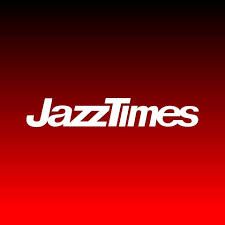 Laurence Hobgood: Tesseterra(Ubuntu) 
A review of the pianist's album that blends his trio with a string quartet 
PUBLISHED JUNE 1, 2019     MAY 31, 2019  –STEVE GREENLEE
Jimmy Webb's "Wichita Lineman," first recorded by country singer Glen Campbell in 1968, has gradually become a bona fide jazz standard. Its melody and chord changes are among the most beautiful in music of any genre, and in the most skilled hands—think Cassandra Wilson's 2002 version or the one in 2013 from John Hollenbeck's big band—it constitutes art at its most devastating. Now comes pianist Laurence Hobgood, who takes up the first 12 minutes of his new album with an achingly gorgeous rendition that blends his trio with a string quartet. 
This version—like the rest of Tesseterra—requires great patience. The album's 67 minutes contain only seven songs. Listening to it is an immersive experience; it's music for sitting quietly with the lights off, not for commuting in stop-and-go traffic. Songs take time to develop; themes spend many minutes revealing themselves. The strings introduce "Wichita Lineman" alone, in a modern minimalist manner that suggests Arvo Pärt. Three minutes in, Hobgood lays down the familiar theme, and bassist Matthew Clohesy and drummer Jared Schonig join with the strings to create a lovely backdrop for Hobgood's balladry.
Cellist Dorothy Lawson, violist Ralph Farris, and violinists Kip Jones and Carin Lee feature prominently on the Beatles' "Blackbird," alternating pizzicato and lushness over the first three minutes before the trio is heard, and they lead the way on "We Shall Overcome," transforming the folk protest tune into a swelling, film-climax centerpiece. The strings serve a more traditional jazz role on "All of You," almost fading behind the churning rhythm section, and on "Georgia on My Mind," where they swoop in dramatically, augmenting Hobgood's soulful playing. On the album's most surprising treatment, the Police hit "Every Little Thing She Does Is Magic" acquires a complex string arrangement, a more carefully considered rhythm, and a slowed pace. It's an entrancing reinvention, if a bit twee. 
In his liner notes, Hobgood says he considers Tesseterra a jazz album rather than a jazz/classical hybrid. But that's underselling the achievement. It's a soul-soothing blend of jazz, classical, and pop that doesn't have a name other than "music."